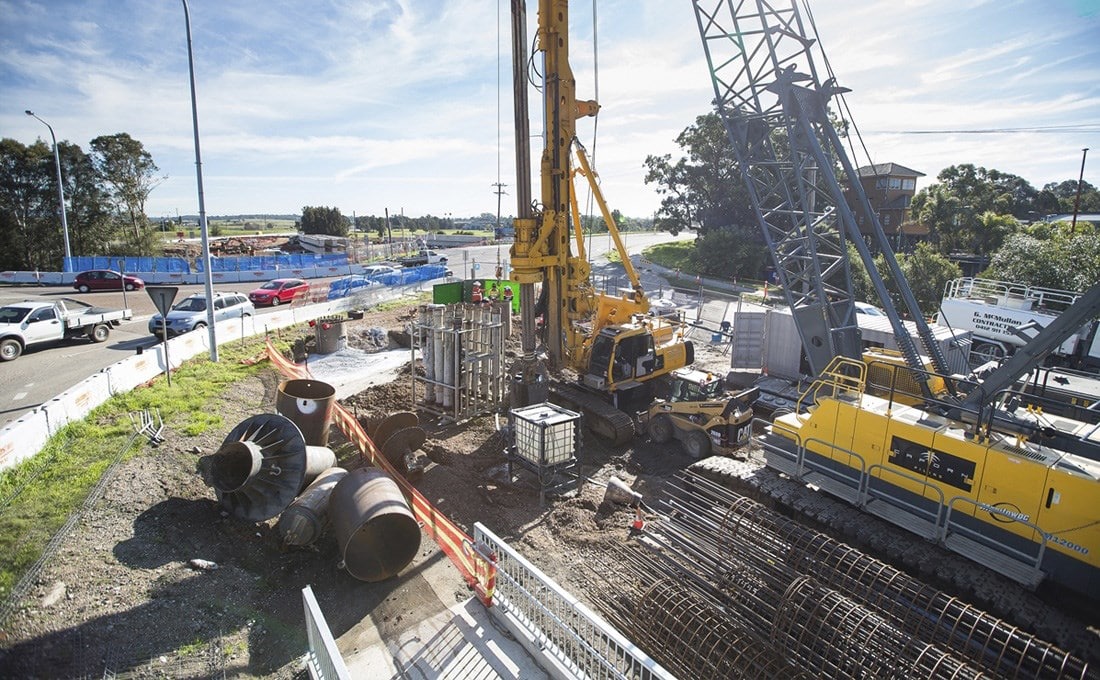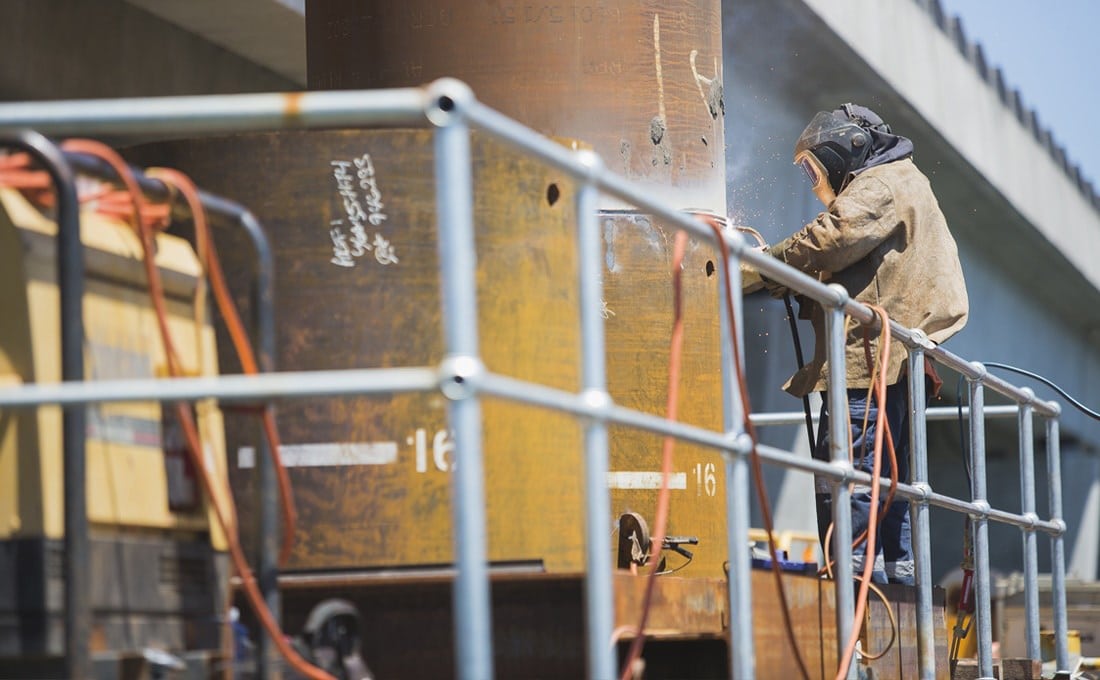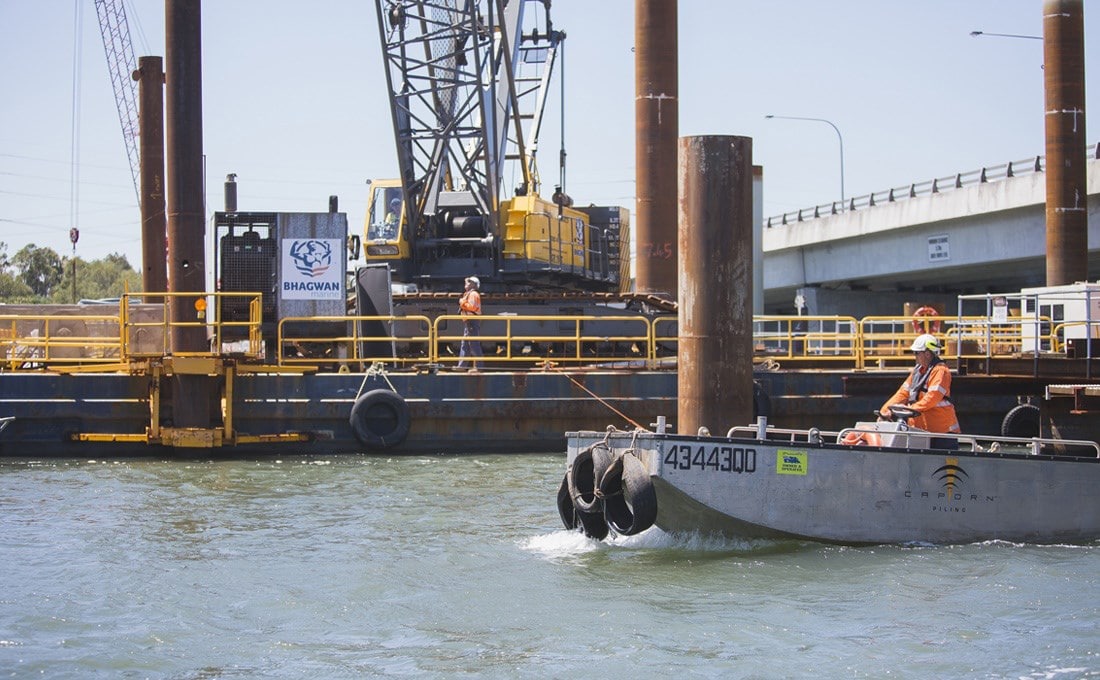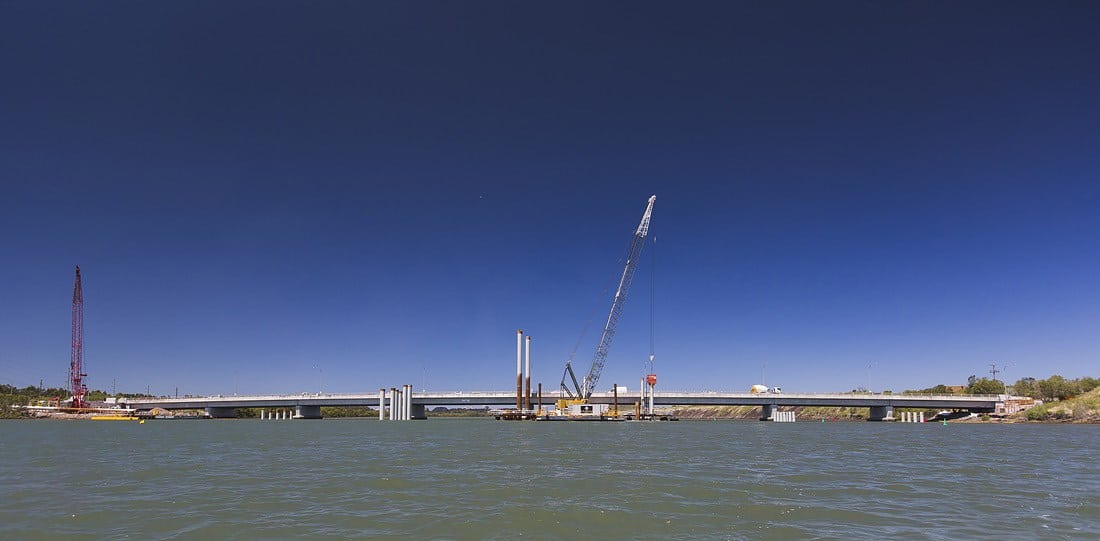 Try Living without concrete piles – selling something almost no one sees
When was the last time you drove over a bridge and thought, 'hmm, I wonder what goes into constructing the concrete piles that are holding me up, together with the thousands of tonnes of concrete and steel that I'm driving on?' If you're like me, it's not something that ever crosses your mind.
After working with Caporn on many projects, it's definitely not something I take for granted any more. In my opinion, these guys have one of the most challenging jobs in infrastructure construction.  Typically, if a bridge is needed, it means the operating environments are full of complex challenges, where any number of things can go wrong. Inaccessible terrain, deep excavations, and often lots of water, meaning boats and barges are sometimes how they have to get the job done. Add to the mix extremely compact work sites, crammed full of very large, heavy materials and equipment, huge cranes and piling rigs, making them extremely hazardous places to work in. Add to the list of challenges minimising the impacts of their work on the surrounding natural environment.
These challenges speak to the core of the marketing dilemma for a company like Caporn. How do they communicate what it is they do quickly and effectively?
Everyone that knows what a pile is, can understand its value.  Without it there is no bridge! However, it's not something that is at the forefront of most people's mind, because most of the pile is in the ground, underwater, and under the bridge out of sight.
For Caporn, it's about helping clients understand and respect the physical volume of resources, the technical challenges, the amount of labour and time involved, the expertise, and the size and value of the equipment that is required to construct something that most people will never see, but something everyone would find it very difficult to live without.
For Edge it was a wonderful opportunity to take on Caporn as a client, because they love the capacity to provide a range of different visual media solutions in one package. In particular, the drone video footage that I've been able to capture of their projects has made a huge impression, and is something they value very highly. For me as a professional commercial photographer, it's always rewarding when clients have an 'Ah Ha' moment, when they make the connection and understand the value that quality visual media can bring to their marketing effort, the business brand, and their business as a whole.
projects completed for Caporn over the years including
Maitland roundabout overpass – photography
Tourle St Bridge upgrade – photography, drone photography & video
Wickham transport interchange – photography, drone photography & video
Pacific HWY Port Macquarie – photography, drone photography & video
About Caporn
Caporn Piling is a leading Australian privately-owned piling contractor. They design and install all types of piling solutions, including bored, driven, CFA, displacement, sheet piling, marine piling, and falsework installation. Within the group are some of the most experienced pilers in Australia and together with our quality equipment we are able to offer the most competitive and effective piling design and construction services in the market.